Talks & Events
Krajina v pozoru
Jan Evangelista Purkyn University, Ústí nad Labem, Czech Republic
19 October 2016
This interdisciplinary conference is organised by The Faculty of Art and Design at JEPU to coinside with the exhibition Epiphany – Frontiers of Solitude, organized by the House of Arts.
Both the conference and the exhibition loosely follow the topics of the international project Frontiers of Solitude, organized by Školská 28 Gallery in Prague.
Speakers include: Vladimír Bruna, Michaela Hrubá, Vladimír Burt, Tomáš Pavlícek, Iva Rittschelová, Miloš Vojtchovský, Jirí Zemánek, Layla Curtis, Paul Chayne & Peter Cusack. Layla Curtis will present Antipodes.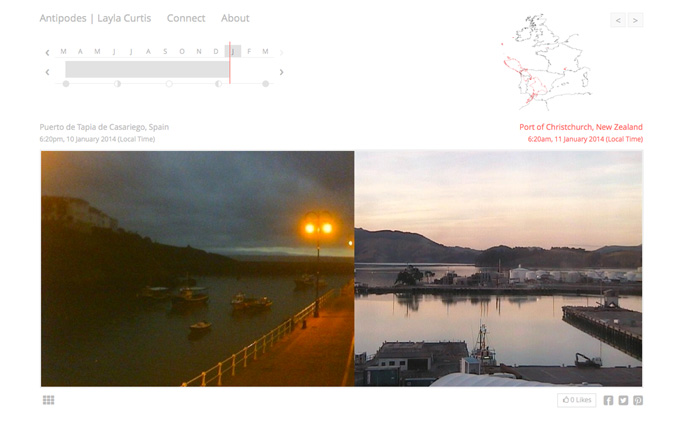 Antipodes, internet based artwork, 2013, www.antipodes.uk.com