Group Exhibitions
Imagining a University, Fifty Years of The University of Warwick Art Collection
Mead Gallery, Warwick Arts Centre, Coventry, UK
29 April – 20 Jun
The fiftieth anniversary of the University of Warwick also marks the fiftieth anniversary of its Art Collection. This exhibition examines how the forces that shaped the University also influenced the development of the collection.
The exhibition will include the work of over 100 artists including Hurvin Anderson, Claire Barclay, Jack Bush, Layla Curtis, Terry Frost, Tess Jaray, Patrick Heron, Richard Long, Francis Morland, Yoko Ono, Eduardo Paolozzi, Fiona Rae, Anne Redpath and Andy Warhol.
A publication accompanies the exhibition.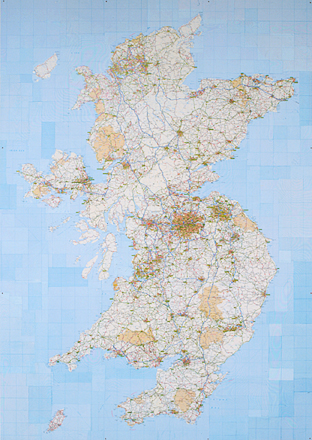 A Familiar Place, collaged British road maps, 2000