Group Exhibitions
Drawing Biennial 2015
Drawing Room, London, UK
Exhibition: 5 March - 30 April
Auction: 16 April - 30 April
Featuring over 200 new and recent works on paper by established and emerging artists, Drawing Biennial 2015 offers fresh insights into the most exciting currents in contemporary art today.
Artists have been selected by Drawing Room directors Mary Doyle, Kate Macfarlane and Katharine Stout, with additional nominations by a panel of leading international artists, museum directors, curators and collectors.
For further information about the exhibition, and to bid in the online auction, please see the Drawing Room website.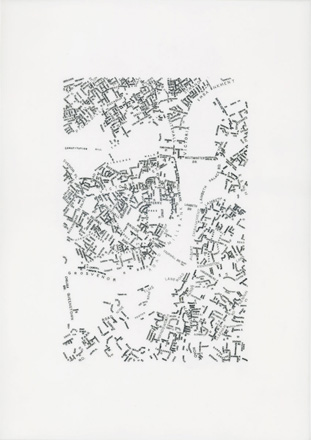 London Index Drawing (p101), ink on tracing paper, 2015 (View Zoom)