Group Exhibitions
Living History
Tate Modern, London, UK
1 November 2006 - 11 February 2007
Twenty-five artists are represented in this illuminating display of works that reference some of the most historic events of the last 100 years.
Featured works include David Bomberg's evocative depiction of Canadian soldiers during WW1 and Pablo Picasso's Weeping Women 1936 which mourns the casualties of the Spanish Civil War.
Also on display is David Reeb's commentary on the Israeli-Palestine confict, Let's Have Another War 1997, and Chris Ofili's No Woman No Cry 1998 which was conceived as a touching tribute to the race-hate victim Stephen Lawrence.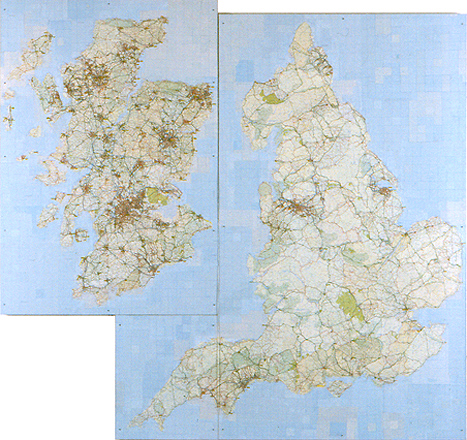 The United Kingdom, collaged British road maps, 1999